News
Renovation of the new headquarters of Europcar Mobility Group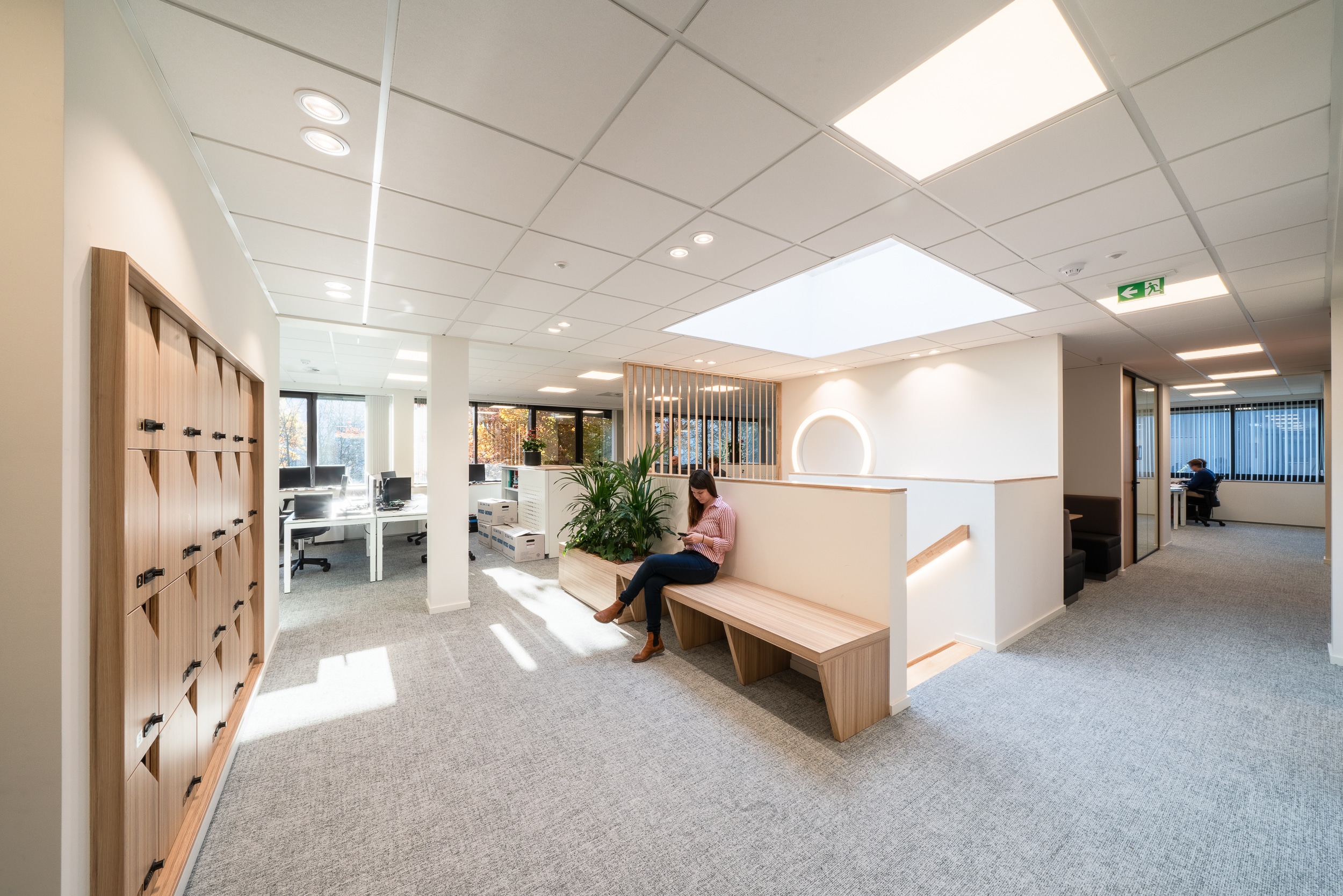 In July 2019, after a 2-years process, we delivered the new headquarters of Europcar Mobility Group. A project that started with an open demand from various parties to deliver a design with corresponding budget for the renovation of their old head office in Zaventem. 
With a design that appealed to the imagination, and a budget that was in line with the competition, we became the perfect partner. In the following process, design, location and objective were adjusted: now there was not only a demand for a renovation, but for the merging of 2 locations to achieve better interaction between employees and also to generate savings on buildings and operating costs.
Renovation 
As the partner for facility management and the associated knowledge of this customer, this was made for us. Our strength in these types of projects is the close collaboration between the facility manager on site and the project team, consisting of our interior architects. In this way, the creative ideas are also tested against customer reality. 
With the help of a stain plan, it could soon be demonstrated that all services, meeting rooms and other necessary spaces could be accommodated in the new building while retaining the concept of the original design. After discussing and approving this basis, a final design was progressed step by step. In order to help the customer make choices and to be able to visualize the project, techniques such as 3D were used 
The renovation of the existing office building was a total renovation in which the inside of the building was completely stripped and rebuilt, including techniques. 
The end result is an office building with open spaces, high-tech meeting rooms, coffee corners, informal meeting places and multi-functional spaces fully tailored to the client. A building where all related functions are bundled for more efficient operation and the landscape offices in terms of use of space and implantation remain on a human scale. 
Taking care of the customer 
This project goes beyond carrying out a "simple" renovation. The customer was to be completely relieved of all aspects of this project. The customer had to be completely unburdened on all peripheral aspects of this project. In practice this meant: guaranteeing the functioning of the customer during the work, applying for the necessary permits, organizing the move from the old to the new location, setting up the new warehouses and archives and assisting the customer with the sale of the old headquarters.
Win-win situation  
Being able to execute projects with existing customers is a win-win situation for the customer and VINCI Facilities. The customer works with a company that knows its operation and can integrate this into a well-designed design tailored to the customer. For VINCI Facililties, this results in a stronger anchoring of its services at Europcar.