SAFETY
Safety and prevention at the workplace: our "zero accident" objective
The risk of falling, risks related to electricity or handling of machinery, road hazards and more. Every day, the awareness of each and every employee is essential to avoid accidents in the workplace and to prevent occupational illnesses. VINCI Energies is committed to providing a safe working environment for all employees.
Our commitment to safety in the workplace is supported by the management at all levels and involves closely monitoring our business units' safety records and a policy to provide safety awareness training programmes to all employees.
It is absolutely essential that everyone works together in this approach by making safety concerns second nature. Behavioural-based safety methods can further reduce the frequency and severity of accidents in the workplace.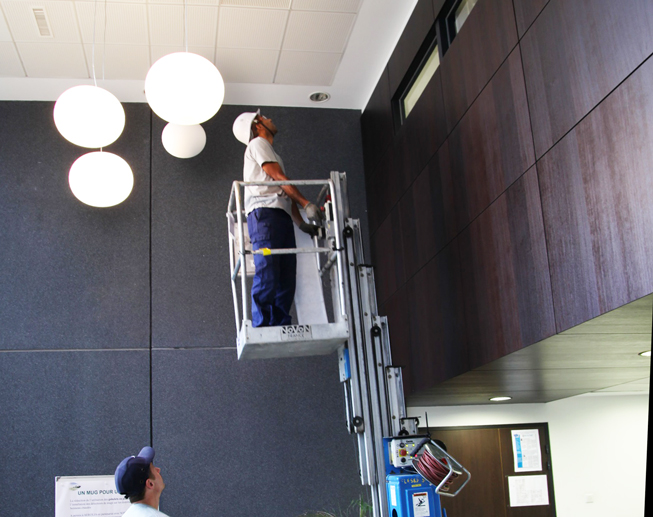 Safety in the workplace: VINCI Energies' approach
Out in the field, our top priority "zero accidents" objective has given rise to several action plans:
A programme to welcome newcomers to our worksites.
Personalised accompaniment of new and temporary employees, as well as sub-contractors.
Awareness building to promote compliance in wearing personal protective gear.
Risk assessment, crossed audits.
Dedicated training programs at the VINCI Energies Academy.
Communication programmes to inform, establish dialogue, and promote exchanges of best practices: Asbestos e-learning programme, Safety Challenge events, Awareness Days to prevent musculoskeletal disorders (MSDs) and the "Zoe" safety programme to support preventive action via a fictitious character personifying our safety messages.
An annual event dedicated to safety in the workplace
To spur greater awareness among all employees, to encourage more debate and deal with safety and health issues in the workplace, VINCI Energies organises an annual "Safety Week". During a week, the employees working for VINCI Energies at all of our business units, construction and work sites, meet in small groups to discuss this common theme together.
Contact us
Your business and your occupants are our core focus.