News
Edificio – Facility management in prestigious venues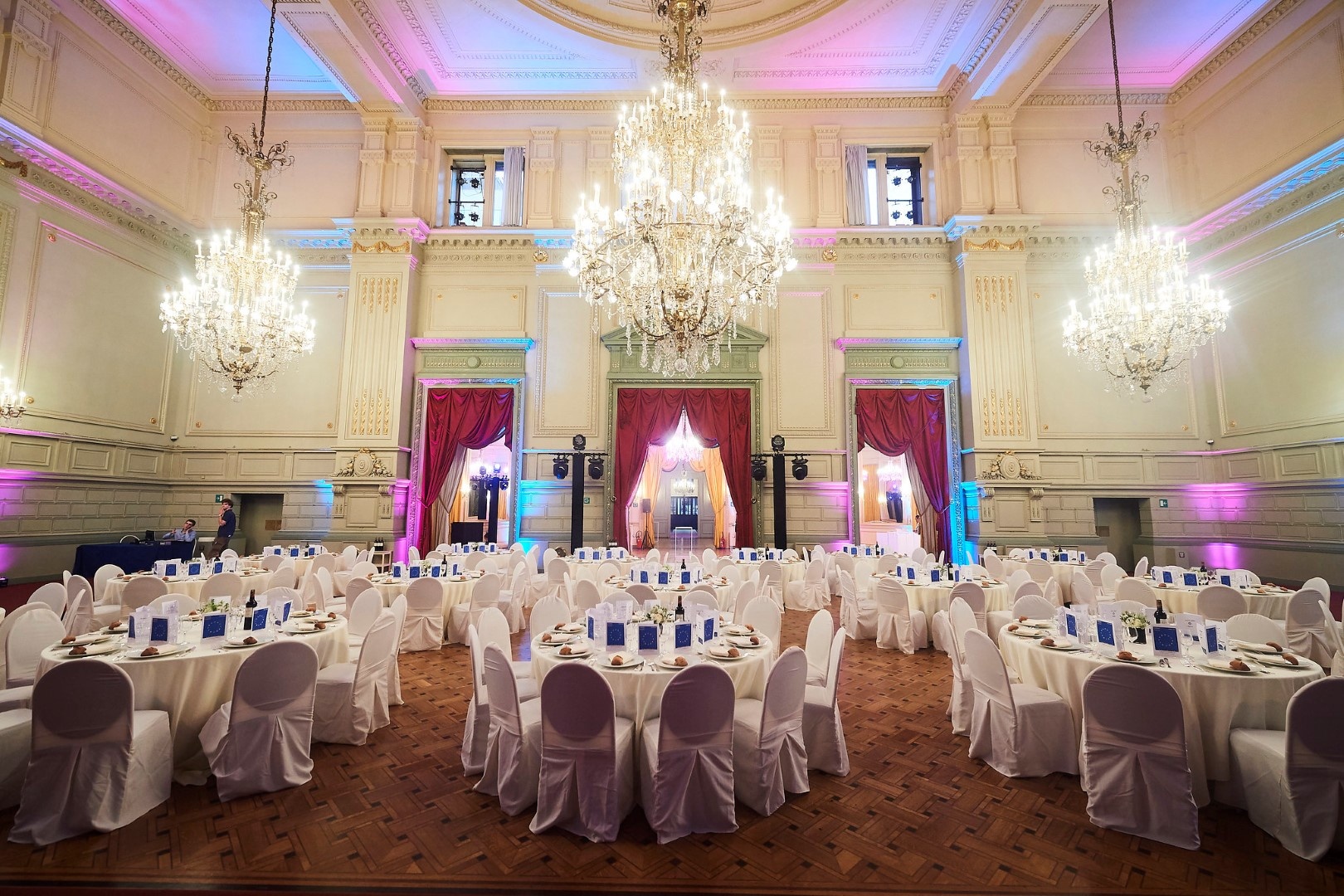 A delicate approach should be adopted when managing listed buildings, given their fragile nature. VINCI Facilities Belgium has entered into a 10-year partnership with Edificio in Brussels.
Does facility management apply to listed buildings ? Brussels-based agency Edificio understands the importance of effective facility management across the exceptional buildings with which it is associated. It is the only event and cultural agency specialised in organising high-end events in listed buildings, including the elegant Concert Noble ballroom built in 1873. This building is now used for private events and cultural gatherings (such as conventions, balls, concerts, various exhibitions and fashion shows).
Edificio seeks to preserve heirless listed buildings to breathe life back into them and "open them up" to the public, ensuring they continue to be enjoyed. However, preserving listed buildings requires major investment. The revenue generated by open days organised in private castles and large houses often barely covers the cost of repairing the damage caused by visitors.
"We needed to build a virtuous economic model, enabling us to bring these buildings to life and generate enough revenue to achieve what we set out to do. We plan and organise events in the buildings we operate and use the revenue to preserve these structures. These extraordinary events breathe life into venues like the Concert Noble ballroom," explains Didier Goffart, Edificio CEO.
Putting exacting framework agreements in place
Aside from requiring substantial investment, preserving listed buildings depends on the provision of specific types of services (by multiple artisans, caterers, caretakers, cleaners, surveillance officers, maintenance staff, etc.).
"Our partners have all the expertise needed to deal with listed buildings – they just need to make sure they comply with the relevant requirements," explains Amaya Porto Gonzalez, facility manager at Edificio. At around 50 pages long, the framework agreements in place outline rules, constraints, procedures, protocols and other restrictions.
In January 2021, VINCI Facilities Belgium signed a comprehensive facility management agreement with Edificio in relation to providing routine and corrective maintenance, supervision and surveillance services at Concert Noble around the clock.
"A listed building cannot be altered without special permission from the local planning authority. We need to keep in close contact with our public stakeholder throughout this process. Working in tandem with the Directorate of Cultural Heritage brings us closer to finding solutions that are technical, sustainable, efficient, aesthetic and economically balanced.
We and our facility management partner face very specific planning challenges. We need to be able to accommodate all the high-quality events taking place at Concert Noble, keeping a close eye on the schedule to ensure everything runs like clockwork. The service providers need to be flexible and work with the building in question," adds Amaya Porto Gonzalez.
Preventing even the smallest scratch
Technical service providers are contractually obliged to perform preventive maintenance. They should restrict people's movements inside the venue to minimise the risk of damage, including minor scuff marks on wooden floors, scratches on panelling and stains. Needless to say, VINCI Facilities Belgium experts' credentials need to be as impeccable as their pristine surroundings.
"We choose companies that not only provide high-quality services, but fully recognise the constraints of working in fragile buildings. We provide them with support and educate them, as these are long-term partnerships – spanning a period of 10 years in VINCI Facilities' case," says Amaya Porto Gonzalez.