News
The Astro Tower – The tallest passive building in Europe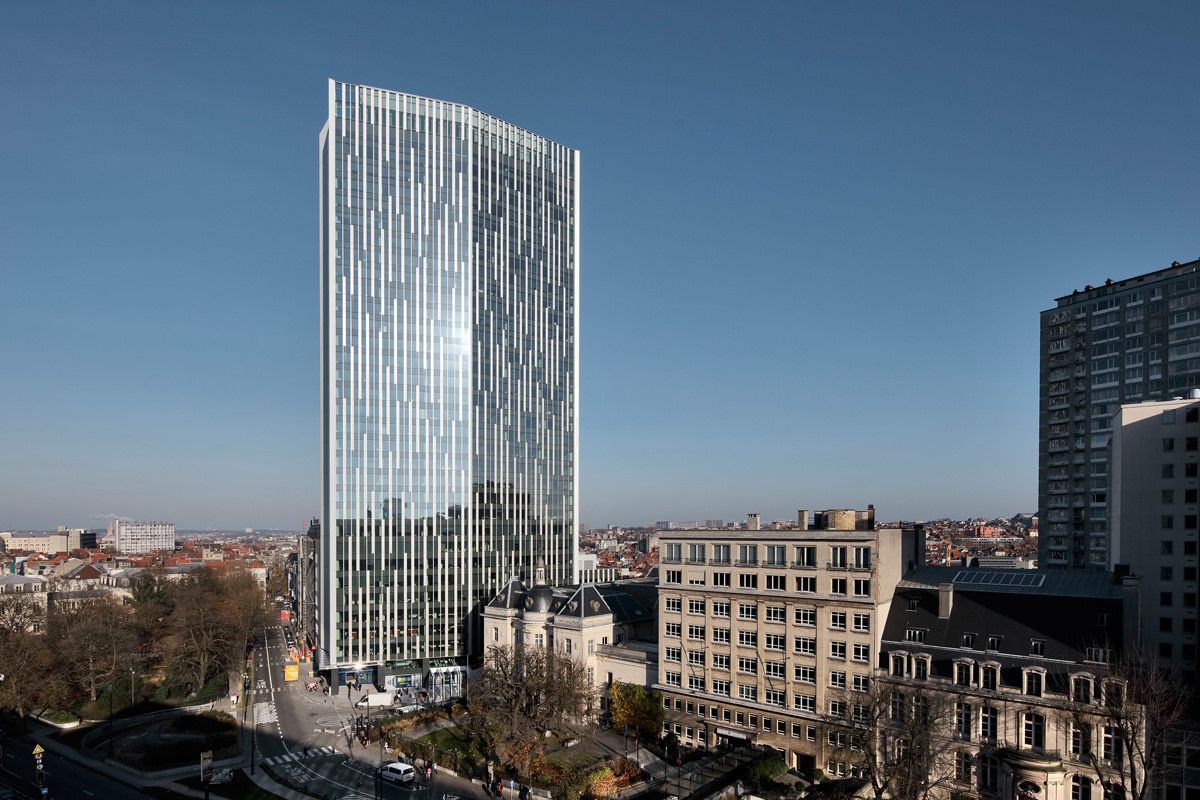 The Tower was designed by Albert De Doncker and has housed offices since the end of its construction in 1976. It housed the offices of Fortis Bank and Fortis Investments until 2005. 
HPG Belgium NV (owner) sold the building to Luresa-Spain in April 2008. The tower has been completely renovated as a passive building according to the standards of Brussels 2015. The works started in 2014 and ended in the fall of 2016.
The tower is 107 meters high and has a total surface of 41,000 m². The building consists of offices, a reception and meeting rooms, a nursery with a recreational space that can accommodate up to 40 children, a restaurant for 300 people and a gym. All this on 33 floors, two of which are reserved for technical installations, as well as 12,700 m² basement with 260 parking spaces on 5 floors.
The new project was designed by the offices of Altiplan (Brussels) and Estudio Lamela (Madrid). At the end of its renovation, it is the tallest passive building in Europe. The entire building houses the 1,200 employees of Actiris, the employment offices of the Brussels Region, the VDAB and Brussels Training.
VINCI Facilities won the building's maintenance contract during the warranty period and this since November 2016. In addition to the maintenance of special techniques, statutory audits, monitoring of the subcontractors, we also included the comments regarding the renovation and operation of the entire building during the provisional acceptance period that ended in September 2018.
AT THE END OF THIS PERIOD, OUR MAINTENANCE MISSION WAS EXTENDED BY ACTIRIS.
To carry out this new mission, three people from the Brussels team are present to carry out the maintenance of the special technical installations. This includes: the technical rounds, the follow-up of the subcontractors, administrative follow-up, follow-up of comments and breakdowns 24 hours a day. In this way they can ensure optimal comfort for the end users and the maintenance of the technical installations.
The project team carries out the modifications in collaboration with Actiris and adaptations of workspaces throughout the tower.