News
VINCI Facilities is responsible for the technical installations of DPG Media for the next 3 years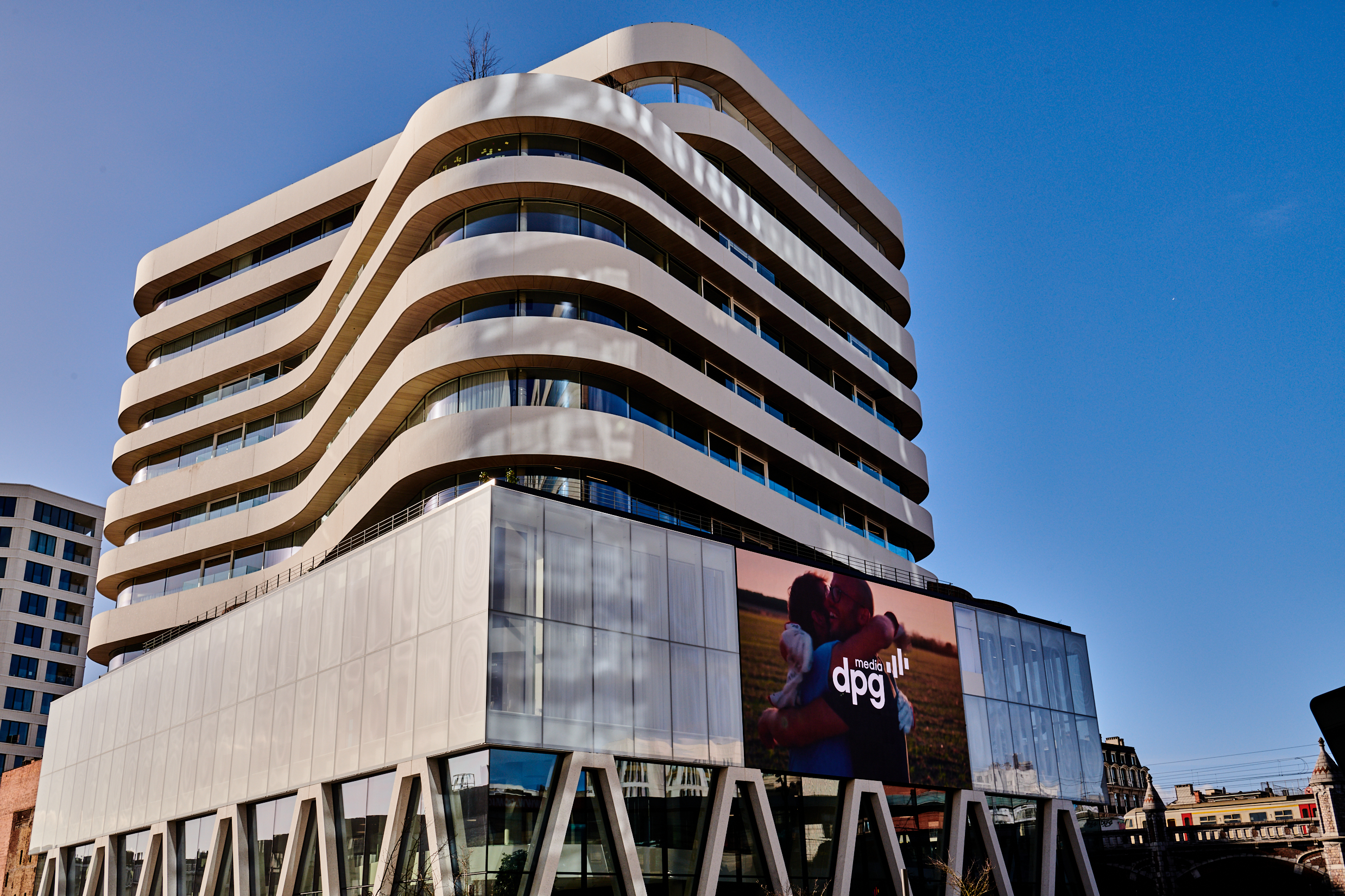 For the next three years, a team of technicians will be responsible for the maintenance of all technical installations of the new DPG Media headquarters, which will completely revitalize the Kievitplein in Antwerp.
The building, designed by the architectural firm BINST, is an iconic and interactive media temple and an architectural catalyst for the renaissance of the station area. The foundation stone was laid on June 1, 2018, and almost two years later, on February 3, 2020, just before the first lockdown, VTM Nieuws was the last "occupant" to move into the new building.
A few figures immediately demonstrate the scale of the project: two underground levels, a first floor and ten floors, 46 m in height, a total surface area of 22,191 m² and three roof gardens with a living ecosystem.
The building offers a spacious public first floor with a mezzanine housing a brasserie-restaurant, coffee corners and various multimedia installations personify the 24/7 image of DPG Media. In the glass box at +2 level and +3 level is a news studio from which the VTM news is broadcast several times a day. The dynamic character of the building is reinforced by this studio and the various editorial offices that surround it.
Upstairs, three imposing and accessible roof gardens have been created, which contribute positively to the living and working climate of the hundreds of employees and visitors. The jewel in the crown of the building is a belvedere from which the interested visitor will have a 360° view of the city and the majestic surroundings of the station.
Cegelec, which is also part of the VINCI Energies Group, was Besix's subcontractor for the installation of the HVAC techniques in this splendid building.
VINCI Facilities was invited to make a proposal for the maintenance of the techniques for 3 years in a mini-competition with the other parties, with whom DPG cooperates for the maintenance of its other sites in Lokeren and Vilvoorde.
VINCI Facilities won the maintenance contract, on the one hand because of the link with Cegelec, which is in charge of the maintenance of the Cylon GBS, and on the other hand because it presented the most complete offer for the maintenance of these techniques. This offer had to include guarantees on the respect of a certain number of (strict) SLAs regarding intervention. We were able to offer these guarantees thanks to our many clients located in the immediate neighbourhoud of the building (Argenta, the Zoo, The Belgian Chocolate Experience, the Astrid Plaza Hotel, etc.).