News
VINCI Facilities takes care of preventive maintenance of AZ Delta Roeselare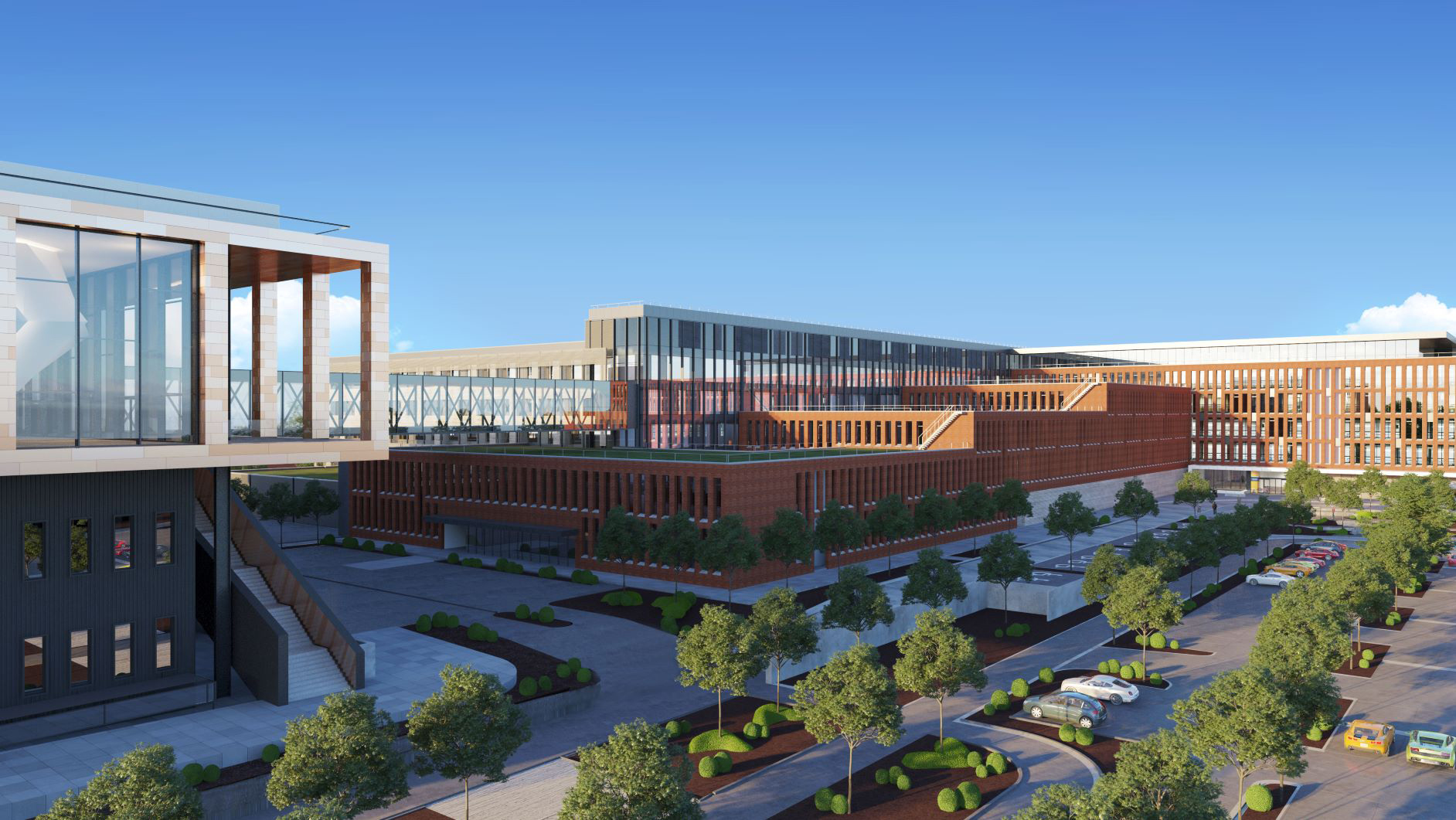 June 2020 saw the opening of the new acute care and high-tech campus in Rumbeke. This hospital, one of those largest in West Flanders, will largely replace the existing campuses in Wilgenstraat and Westlaan in Roeselare. The new campus is a design from VK Architects & Engineers, The new buildings cover a total area of 120,000 m² and have 700 inpatient beds and 100 day hospital beds.
The campus itself consists of three volumes: the hospital in the shape of an inverted L, the logistics block for support functions and the power unit that generates energy for the entire site. The polyclinics are located at the front and face north-east and north-west. Thanks to their stepped construction, the hospital retains its human scale. The bed wings are located at the rear of the hospital, in a quiet location overlooking the green surroundings of Oekene. Their open-handed structure avoids the massive character typical of a large hospital
During the construction phase, the HVAC and sanitary equipment package was implemented by THV Delta. Our colleagues from Cegelec were responsible for 30% of the work, including the HVAC installations in the operating rooms, emergency rooms, wards and medical imaging rooms.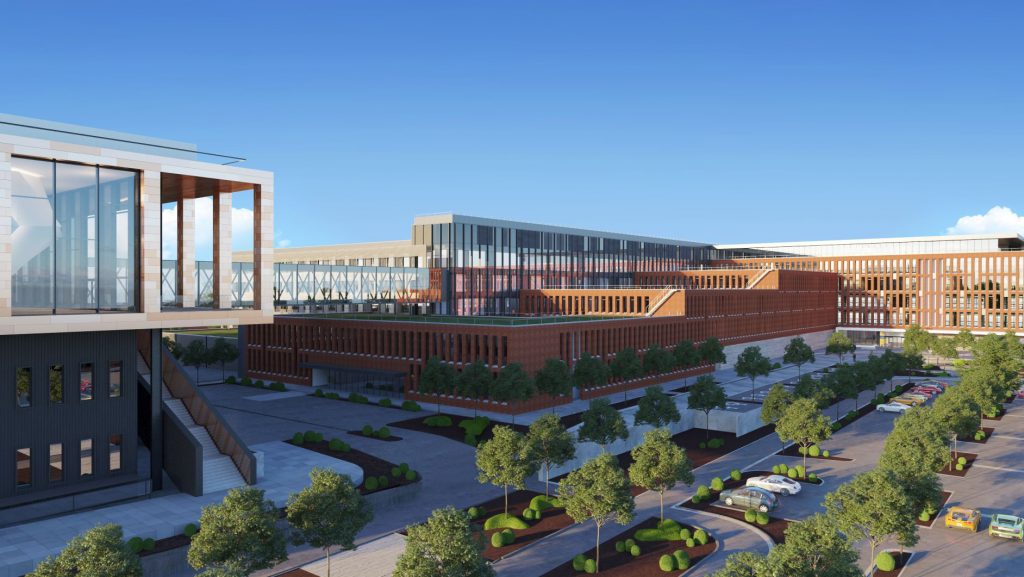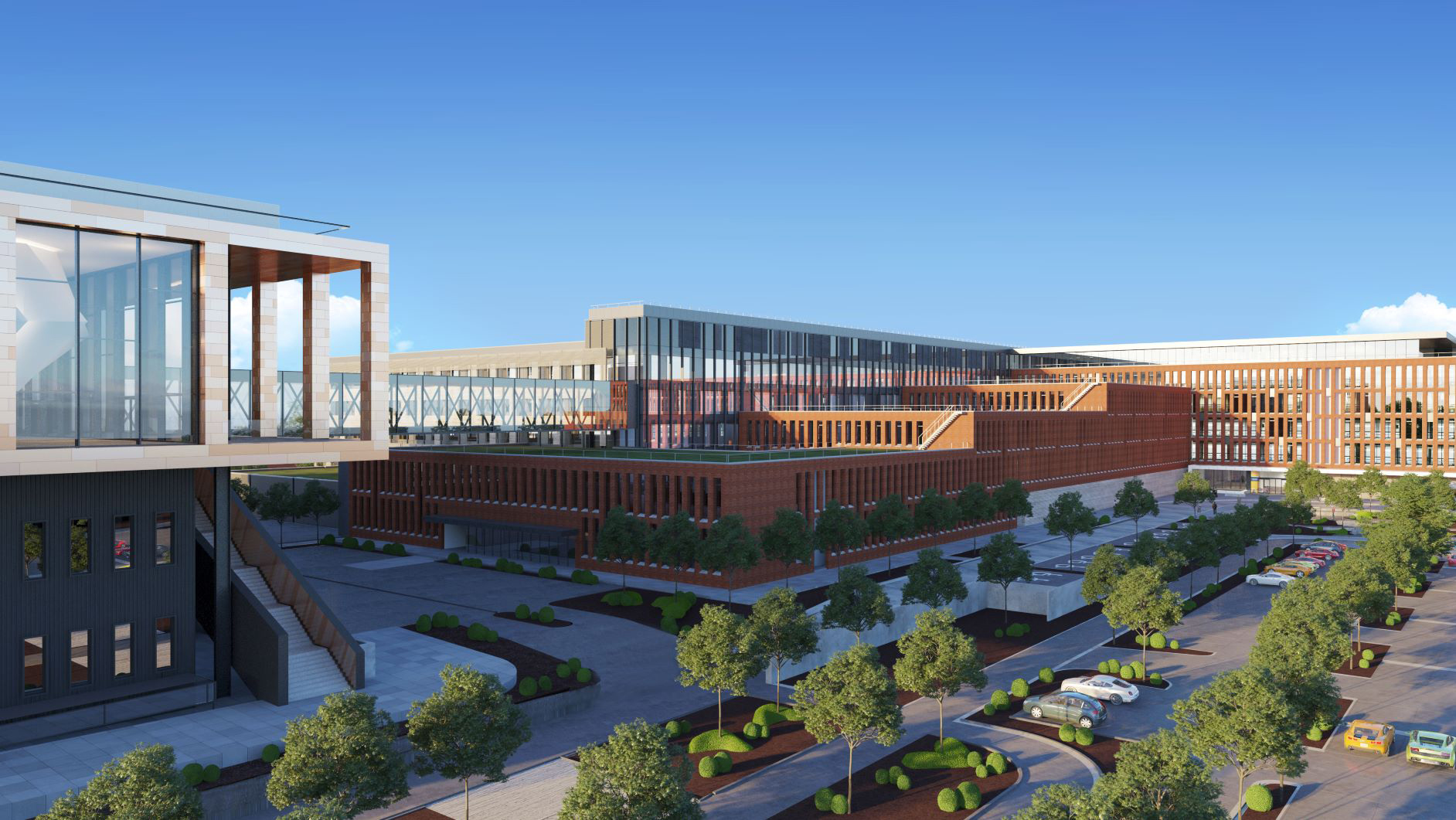 After thorough testing of all processes and techniques, VINCI Facilities took over. The team on-site will ensure the preventive maintenance of the air handling units, fan coil units, boilers, cogeneration systems, heat pump, steam boilers, cooling machines, etc. over the next five years.
The team, which has been working closely with the AZ Delta technical department for years, also provide maintenance at the Menen.
VINCI Facilities is thus gradually establishing itself as a reference in the field of technical maintenance in hospitals.